A moment to emerge— the 2021 Seattle Design Festival
Reconnecting with our neighbors through shared writing and making spaces. Take what you need, leave what you can.
Thanks to the Jacob Lawrence Gallery and support from our faculty, we were able to extend the impact of "hello, world!" as a temporary exhibit in the Fall of 2021.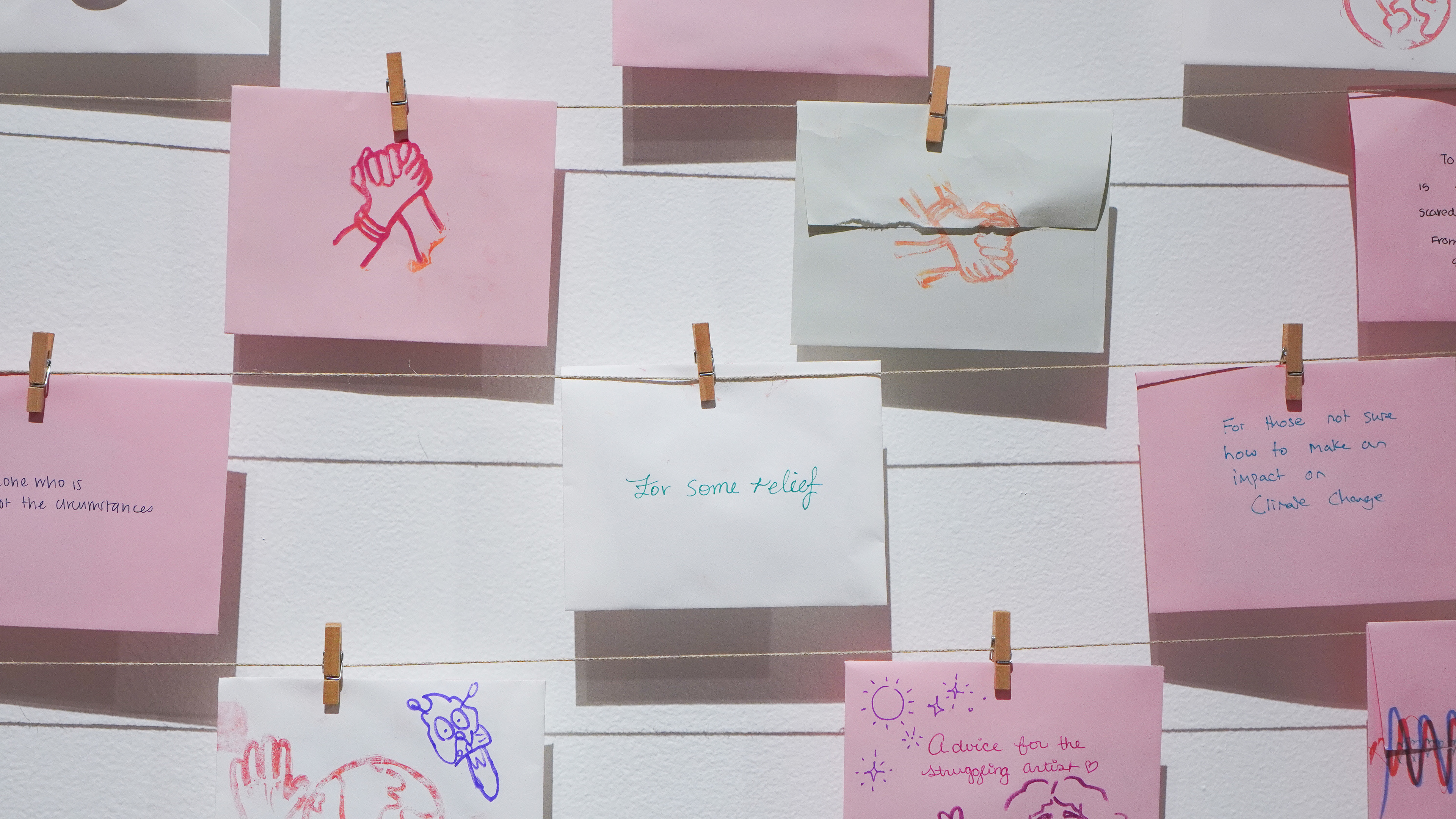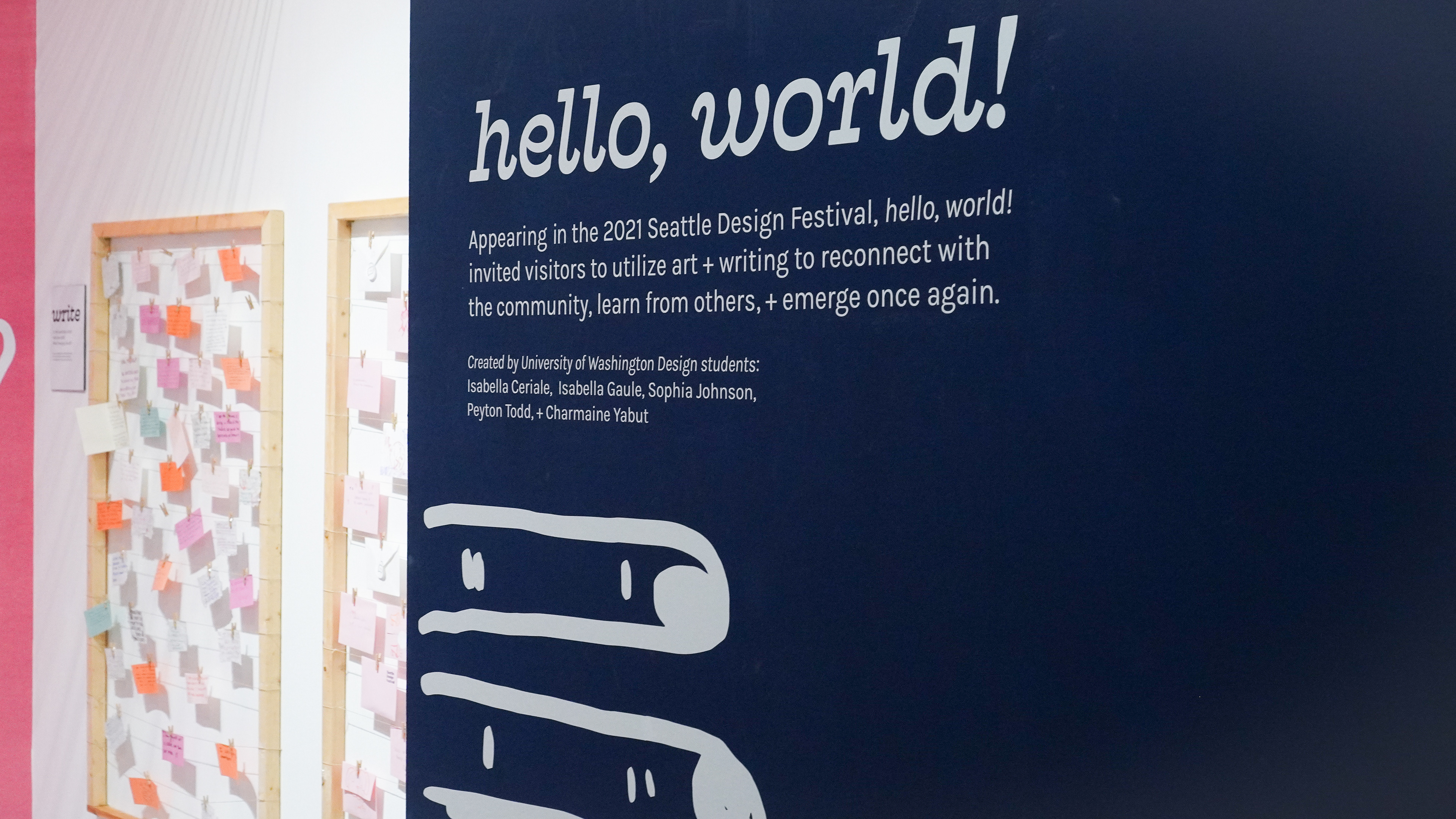 Created in collaboration with Isabella Ceriale, Isabella Gaule, Sophia Johnson, and Charmaine Yabut. 
Thank you to our many donors, the SDF team, The Jacob Lawrence Gallery and Emily Zimmerman for making this installation and exhibition possible.